It took me a while to see this view of the Indian economy but when I did, it was quite a revelation.
All the shops in the villages and small towns sell everything from washing powder to coffee, crisps to hair shampoo, in small packets with a retail value of 1, 5 and 10 rupees. Everything is priced to fit this low-cost model – a ride into town of 12 kms costs 20 rupees in a shared jeep and a cup of tea costs 7 rupees. Food is cheap if poisonous, you can get rice and dahl with chapattis or noodles and vegetables for 20 – 50 rupees. Travel is also cheap because there are so many people making journeys that the fares can be  affordable and companies can still make a profit. I am travelling from Delhi to New Jalpaiguri a distance of 1,466 kms which takes 21 hours in an air-conditioned sleeping compartment and it is costing 53 GBP.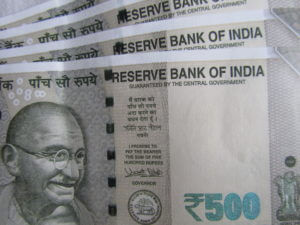 This all makes perfect economic sense in an economy where incomes are low and the 500-rupee note is frowned upon as being a very large denomination note. Working on 1 GBP = 80 rupees, 500 rupees has a value of 6.25 GBP. This causes a problem for travellers when ATMs give out 500 and 2000 rupee notes. The 2,000 rupee note is practically unusable in remote rural areas.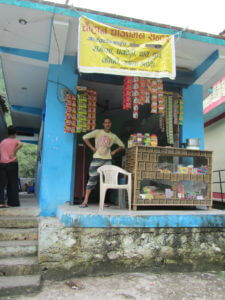 The young man who runs the little restaurant where I have my room, takes home 6000 rupees (75 GBP)per month; he is married and has two boys. Another young man from the village is in the Indian army and earns 45,000 rupees (563 GBP) per month. Therefore, it is obvious that the armed forces and government jobs are very appealing to the local population and that the long-term future of these remote hill-farming villages is difficult to envisage.
With a population of 1.3 billion the Indian economy is ticking over by making an awful lot of small sales. It made me wish to re-visit Schumacher's wonderful book "Small is Beautiful: A study of economics as if people mattered" published in 1973 – I think that a lot of his ideas are very applicable to the Indian economy. One of his main concerns was that economic growth should not be the focal point of politics and that human happiness would not be achieved by material wealth. However, Delhi with a population of nearly 19 million has already overtaken his recommendation that no city should exceed 500,000 people!
©Copyright overthehils.com 2017