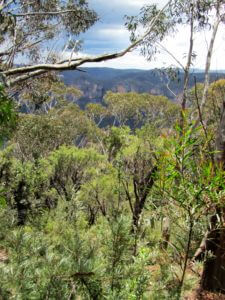 I was fortunate to be awarded a Wellcome Trust Research Fellowship in 1982 with funding for three years, half the time to be spent in a department of my choice and the other half to be spent back in my lab at the London School of Hygiene & Tropical Medicine. I elected to spend the first eighteen months working with Dr Chris Bryant in the Department of Zoology, Australian National University, Canberra. Chris was a well-known helminth biochemist and I was to pursue my work on biochemical strain variation of various helminths of medical and veterinary importance.
In November that year, my Dad, a couple of boy friends and my flatmate, Helen came to wave me off on the first leg of my journey to Hong Kong. I spent a memorable week with my friends Russ and Mary Anne exploring HK beaches by junk, wandering through markets for silk shirts and meeting up with a colleague, Andrew, who took me to one of the large restaurants with trolleys being pushed up and down between hundreds of tables – the signs on the front of the trolleys told you what the dishes were but they were all in Chinese, so thank goodness for a local to guide me.
From HK I flew to Sydney where I was met by my old flatmate from Leeds University who had emigrated to Australia on her marriage to an Australian dentist. It was great to meet up and as she had given birth to her first daughter in August it was time for a celebration as I was asked to be godmother!
I settled into life in Canberra, renting a small flat in Hackett a suburb in the east of town, right on the edge of the bush. I acquired a bike so that I could cycle to the university which was a fantastic way to commute but nearly led to my early demise when a drunk driver clipped my back-wheel speeding through a red light on a pelican crossing. Luckily the accident happened opposite an ambulance station and I was whisked away to be checked out and only my dignity was severely damaged as I had to hobble around for a couple of weeks due to severe bruising and a few stitches in the groin area! My colleagues thought it was hilarious – welcome to the Aussie sense of humour!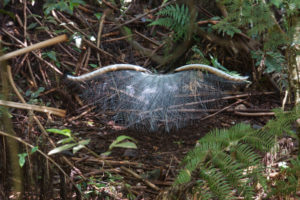 The Department was full of friendly zoologists with an amazing variety of interests and I soon became involved in activities like 'spotting' which involved going out into the bush and shining powerful lights into the tree canopy looking for wildlife such as possums. Other activities included bird ringing – we went out to a reserve and set up the mist nets at dusk, sleeping for a few hours and then getting up before dawn ready to man the nets. The birds were all carefully documented by weighing and measuring them and ringed prior to release. It was a fascinating insight into the local bird life and nothing can beat the thrill of examining a bird in the hand.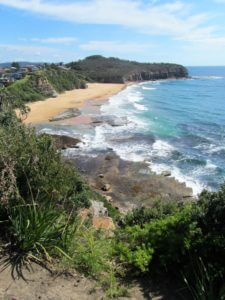 I was very fortunate in being able to set up projects in various parts of Australia particularly working in Queensland at James Cook University, Townsville and at the Queensland Institute of Medical Research, Brisbane. My work in Queensland took me to abattoirs dissecting cattle carcasses – not a job for the fainthearted in Australia. I soon learnt to stand up to the ragging of some fairly hefty abattoir workers, wielding chainsaws and knifes – some may call it character building.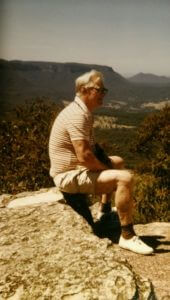 Other activities ranged from buying one leg of a race horse called Jonathan Livingstone Seagull to sailing a beautiful yacht in Sydney Harbour with the spinnaker deployed at my request. For my family the greatest thrill was when my father retired and came to visit me in Australia in December 1983 for a month. We had a wonderful time and he too fell in love with the country and the people. I was so delighted to be able to share this experience with him.
Sadly all good things do come to an end and I returned to the UK in 1984. Luckily, I made many good friends down under who are still friends today. I returned with my partner and son in 1996 for a month and I am fortunate to be able to visit again now. The wonderful thing about friends is that the time spent apart doesn't matter – you pick up the thread easily and it seems as if you have never been away.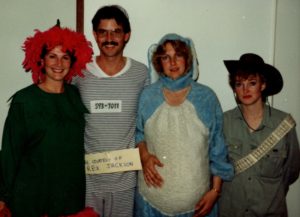 ©Copyright overthehils.com 2017