My recent travels in the north of West Bengal took me to Rimbick, Darjeeling District where I came face to face with the actions of the Gorkha Peoples' Liberation Front (the GJM).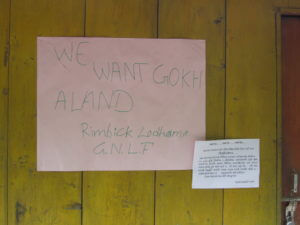 The current troubles began in June 2017 when the West Bengal government decided to introduce Bengali as a compulsory subject in schools across the state. The argument from the GJM is that the majority of people in the Darjeeling Hills are Nepali, not Bengali and speak Nepali.
Violent protests followed and the area went on strike with all businesses and banks closed; schools, colleges and universities closed and in some cases, schools have relocated completely to towns further south like Siliguri, to enable older students to prepare for important school exams. Female Darjeeling university students that I spoke to, told me that when the riots erupted in June they had to evacuate the town as soon as transport was made available to take them to their hill villages – in some cases very short notice was given, so that important books and study materials had to be abandoned. Many students are still having to pay for their accommodation in Darjeeling even though they have been away for over 2 months.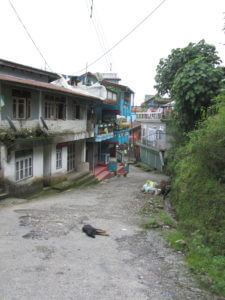 Transport including buses, taxis, shared jeeps is on strike and thousands of tourists have been left to find their own way out of Darjeeling District with private vehicle owners making a killing by charging exorbitant fares to stranded tourists. Towns are deserted and streets empty apart from the dogs!
Historically the region is strategically important. At partition in 1947, East Pakistan was carved out of what was then East Bengal. This left a narrow strip of land 20 km wide that connects the northern states to the rest of India called the Siliguri Corridor; this is bounded by Nepal, Bangladesh (formerly East Pakistan) Bhutan and Sikkim. Politicians in West Bengal and in Delhi are concerned that neighbours such as China will take advantage of the situation in Darjeeling District to further their own border issues. There is an already tense situation on the Chinese border and a large Indian military presence in the north.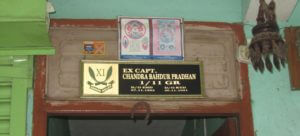 Unrest in the area is not new; previously a campaign for greater autonomy started in the 1980's and ended when a deal was struck in 1988. However, this autonomy was not felt to have worked and the GJM hardliners started another campaign in 2008 and an agrement was signed between the GJM and the government in Delhi and West Bengal in 2011 which established an elected body – the Gorkhaland Territorial Administration. The Gorkhas are renowned fighters and evidence of this is seen in all the villages as plaques mark the houses where retired soldiers live.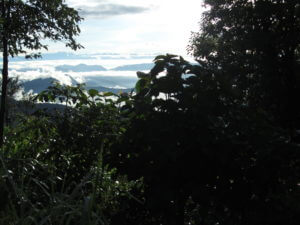 The violent demonstrations have continued for 2 months with deaths and injuries on both sides. Meetings and diplomacy have so far failed to bring any hope of resolution to the table. A meeting is scheduled for 29 August and the GJM has said that it will attend. There is evidence of some divisions appearing within the GJM which may weaken their militant stance and lead to fruitful discussions. Hopefully peace will return to the Hills soon and life can get back to normal in the towns, villages and tea gardens of this extraordinarily beautiful area.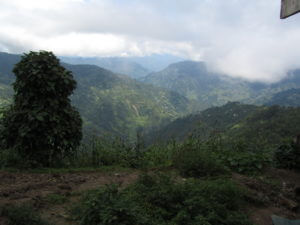 ©Copyright overthehils.com 2017