I cannot finish writing about Australia without mentioning my birthday celebrations.
The day started with a Skype call to my son who was in Puerto Escondido, Oaxaca, Mexico. He's been there for 3 months and we haven't managed to speak until now. Despite a really rubbish connection and the 17-hour time difference, it was great to chat and catch up and wish each other a Happy New Year! It was definitely the best birthday present.
However, eight tonnes of fireworks, 100,000 pyrotechnic effects at a cost of A$7m watched by an estimated million people locally and by billions worldwide – wasn't bad either! Of course, I refer to that annual masterpiece ushering out the old and welcoming in the new, the Sydney New Year's Eve celebrations.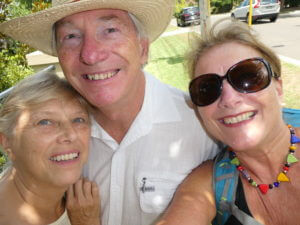 It's a logistical nightmare for the city authorities and one that has grown out of all proportion in recent years. Access to key vantage points and roads around the harbour are closed in the early afternoon of the day to avoid over-crowding and to encourage people to use public transport.
One of the best ways to see the display is from a boat out in the harbour and I have never seen so many vessels bobbing around with the harbour police launches busy keeping check on the them all. I did catch my friend zooming in on a boatload of what looked like a crack police team and they were extremely easy on the eye!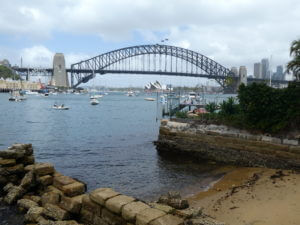 If you don't have access to a gin palace then the next best thing is to have a god-daughter with a pad on McMahons Point; it's a fantastic location right opposite the Harbour Bridge and we were able to relax in the garden with a glass in our hands and just soak up the experience.
My hosts ran a fantastic logistical operation as all supplies had to be taken into town the day before NYE; all the booze, food and bedding was packed up on 30 December and dropped off at the flat. Then on NYE we travelled into Sydney with just our overnight stuff by bus and train.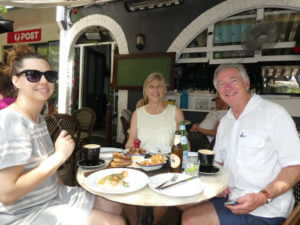 Once there we found a wonderful little Greek taverna and sat on the pavement people spotting and just enjoying the beautiful afternoon with a few beers and some meze dishes of octopus, squid, anchovies and olives– delicious.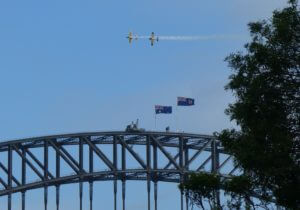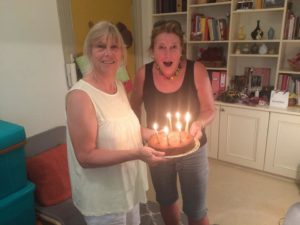 The afternoon was brilliant as we lazed on the lawn watching aerial displays, water displays by the tug boats and just boats and people. At tea time I was treated to my very own carrot and banana birthday cake complete with candles and afternoon tea was had on the lawns overlooking the harbour.
There are two firework displays – one for families with young kids at 21.00 – this was fantastic lasting 8 minutes and giving a little taster of what was to come at midnight. The excitement in the air was palpable as the clock ticked down to midnight and then bang we were off on a 12 minute display that just left me breathless with delight.
We watched the display sitting on a rocky jetty out on the water opposite the bridge – the pictures speak for themselves.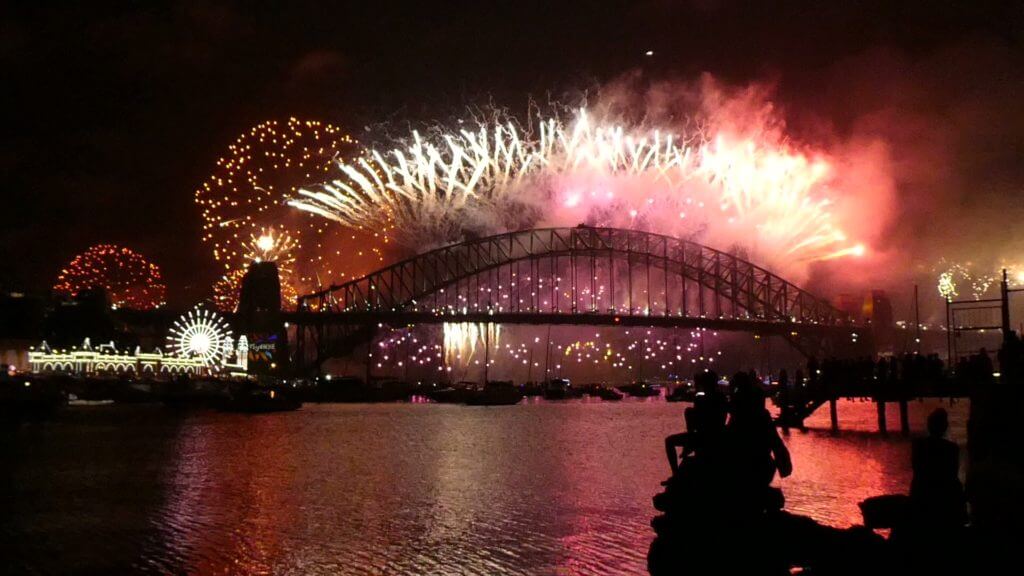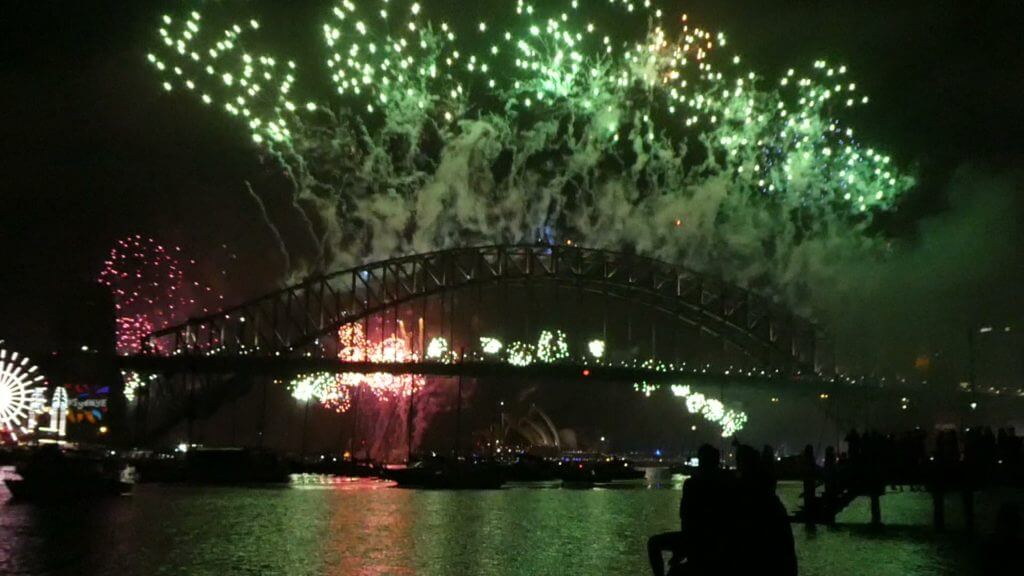 What a birthday to remember – best ever! Thank you to my god-daughter for allowing us to invade and take over her flat and to her parents who looked after me on my arrival in Australia and put me back together, allowed me to use their home as my base and showed and demonstrated what friendship is all about. They also made sure I got the plane to my next destination – Cambodia!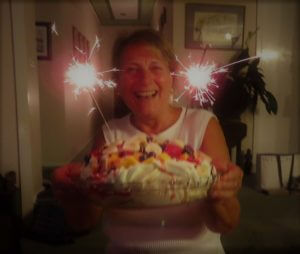 ©Copyright overthehils.com 2018