Everyone asks me how it feels to be back and the simple answer is "amazing". It's wonderful to arrive in England when the country is having a real summer and despite the continual moans and analysis of the weather (which is certainly something I haven't missed) what a time to settle back with the temperature in the 30s, living in the garden, a string of invites to barbecues and prosecco flowing freely!
Preparing for the year away was a lengthy process and now the hard work of reversing it all is well under way. I have discovered that it isn't just a simple matter of telling the utility companies "I'm back" you have to go through the process of opening new accounts and it is no different to actually moving house. Even updating house insurance with the same company, I had to go through all the information afresh. It makes me think that with the IT systems at our disposal there has got to be a better way of doing things.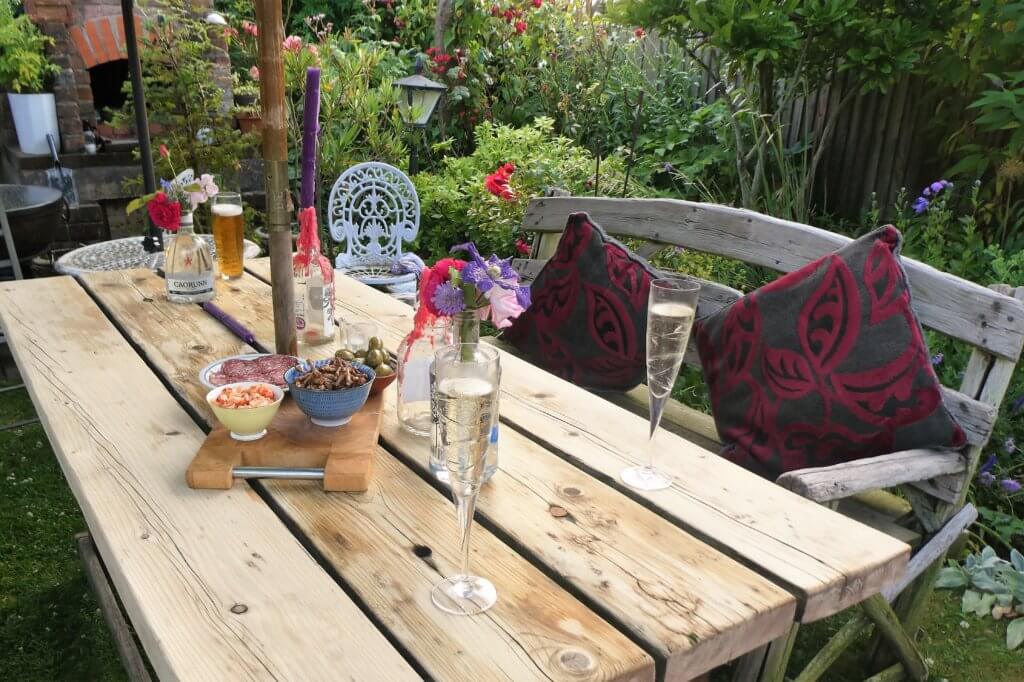 I've had a small break from writing during July; one thing I learnt from the blog over the past year is that you need time and inspiration to capture something meaningful on the page. For the past four weeks I've been busy on the social scene catching up with family and friends, painting and decorating and finally unpacking the dreaded remover's boxes – plenty of thoughts but little time to collect them. My last blog was posted from Phnom Penh as I prepared to depart for the airport and today I find myself sitting in an English cottage garden at 6.00 am; the sounds of India, Australia and Cambodia have been left behind. The screeches of Australian parrots have been replaced by a friendly, female blackbird chatting to me from the fence, the chanting of monks is now the church clock striking the hour, the motorbikes roaring past are now the clip clop of a horse trotting down the High Street and the continuous buzz of bees working through the lavender bushes.
I have delighted in getting back behind the wheel after a year without a car. In truth, I didn't miss it and a car was not necessary where I was working, although on occasion it would have been an advantage to explore more of the country where I was at the time. However, in India I think it was definitely a better idea to let my driver do the driving as it was just so dangerous!  I enjoyed riding my bicycle in Cambodia and it certainly kept me fit – I would like to buy a new bike for use in England although it is considerably hillier here than in Cambodia which might make me think twice! What amazes me is that I just got into my car, started her up and drove home as if nothing significant had happened – the brain is an extraordinary piece of equipment. I headed down to my home in East Sussex; the drive through Ashdown Forest was fabulous and I will never tire of cresting the hill above Nutley and seeing the countryside spilling away to the South Downs, which were just visible in the heat haze. So different to the flat lands and rice paddies of West Bengal and Cambodia. I realised how much I had missed the green, rolling hills.
At home I have delighted in glamping for a couple of weeks, camping in my empty home doing some decorating before the furniture came out of store. It was really very civilized with running hot and cold water and a flushing toilet. Even today I am still revelling in the delights of a shower at home – there is really nothing like it. I had space all to myself, no sharing of amenities and the freedom to wander around with or without clothes. My neighbours and friends were very kind and lent me vital pieces of equipment like a saucepan and a sharp knife and my son brought over the makings of a good old full English breakfast plus pans and wooden spoon! While the house was rented out I had stored various items in the loft and locked away in cupboards in the garage. On my return, I was delighted to find a case of red wine and a selection of gins but nothing beats the discovery of my electric toothbrush!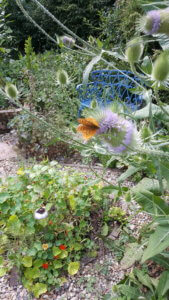 Whilst I have delighted in the huge variety of different wildlife that I have been lucky enough to spot on my travels, it is good to see the familiar animals at home and to realise that things have not changed. On my first evening back, I went out at dusk and wandered through the woods to the deer park to see if the barn owls were around and one of them obliged by gliding past, over the hedgerow as if to say "well, you're back then". I am probably one of a few weird people who are delighted at the sight of hedgehog droppings in the garden and my fish have survived and grown in my absence. During the recent hot spell, we sat on the terrace and watched 5 buzzards wheeling and calling overhead and then a kestrel flew over – it was magical.
My initial feelings on returning are that no matter how complicated the process of tearing yourself away for a year, the organization and logistics, the expense, the jabs and medications, the effort was totally worthwhile. I have been enriched by so many experiences that I could never have dreamed of in a million years and I have learnt so much.  However, on the other side of the coin I am happy not to have been tempted to stay away longer or even sell my house! It is wonderful to be back and thank you to all my family and friends who have helped to make the return a real joy.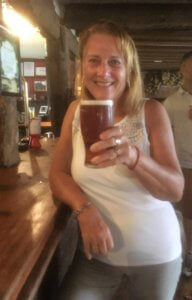 ©Copyright overthehils.com 2018