I'd been in Kolkata a few days when I realised that I needed to take some physical exercise.  The project work I had undertaken entailed a certain amount of desk time and I missed wandering around the Himalayas and burning a few calories, never mind the keeping fit part! The problem was how was I going to do that when the realfeel temperature was sometimes 50 C? My energy levels were about the same as one of those big slugs I used to take pleasure in hunting in my borders at home. I looked around for a yoga class but most people had a teacher who came to their house rather than a group class.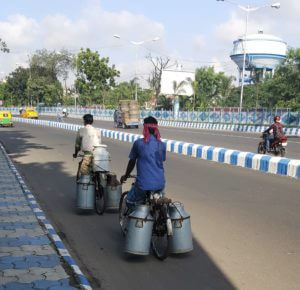 The answer was an early morning walk which I slowly built up to an hour in  length and I thought that it would also be a good way to acclimatize. From my first airbnb home in south Kolkata, it was a walk out along the Anandapur Road; it was interesting how the apartment blocks and urbanization very quickly gave way to small village houses and fish ponds becoming a semi-rural environment. The men rode past on their bicycles, loaded with milk churns or large pots containing fresh water fish or vegetable carts loaded with gourds of all shapes, aubergines, giant radish and potatoes – everyone taking their produce into town to sell.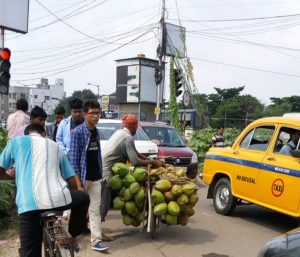 It was a great way to see the locals starting their morning; taking tea at the tea-stall, taking the kids to school by bike – one sitting on the cross-bar and the other perched over the back wheel, sitting by the roadside eating roti and dahl or bathing at the tubewell.
Now I have moved to Lake Town which is nearer to both my Kolkata office and the district of North 24 Parganas where I am carrying out my monitoring mission. Luckily I have the Keshtopur Canal on my doorstep and although Kolkata's canals are not things of beauty as they drain the city into the Hooghly River,  along this particular stretch there have been efforts to plant trees and create paths and parks. If you ignore the smell and colour of the water, not to mention the rubbish deposited along the canal, there are beautiful things to see.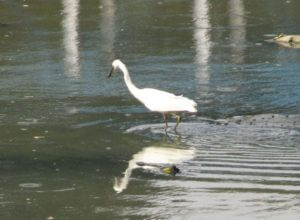 Not least of which is the white-breasted kingfisher in the featured image. He has given me so much pleasure and is not easy to photograph especially as I am not really equipped for bird photography. The kingfisher population is quite high along my stretch and I have seen two other species, the river and the brown-winged. It gives me hope that the canal may not be as polluted as it appears. For the birders amongst you I have also seen black drongo, sandpiper, intermediate egret, Indian pond heron, black kites, yellow bellied prinnia, white wagtail and the wonderfully named lesser flameback woodpecker to name a few!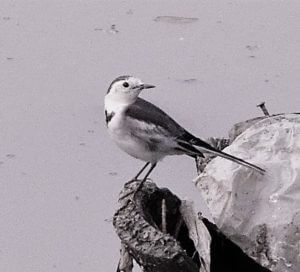 The walks also give me private thinking time which I have always found valuable. Most people in their busy working lives do not have enough time to just sit and think. I have always been a walker as a lot of you will know – I don't know whether it is the regular movement which helps to defragment the brain and order my thoughts or the simple joy of seeing something beautiful which just gives a wonderful boost to the spirits. If you don't start your day with a walk – give it a try!
©Copyright overthehils.com 2017